THE WORLD'S FIRST MUSIC TOWN!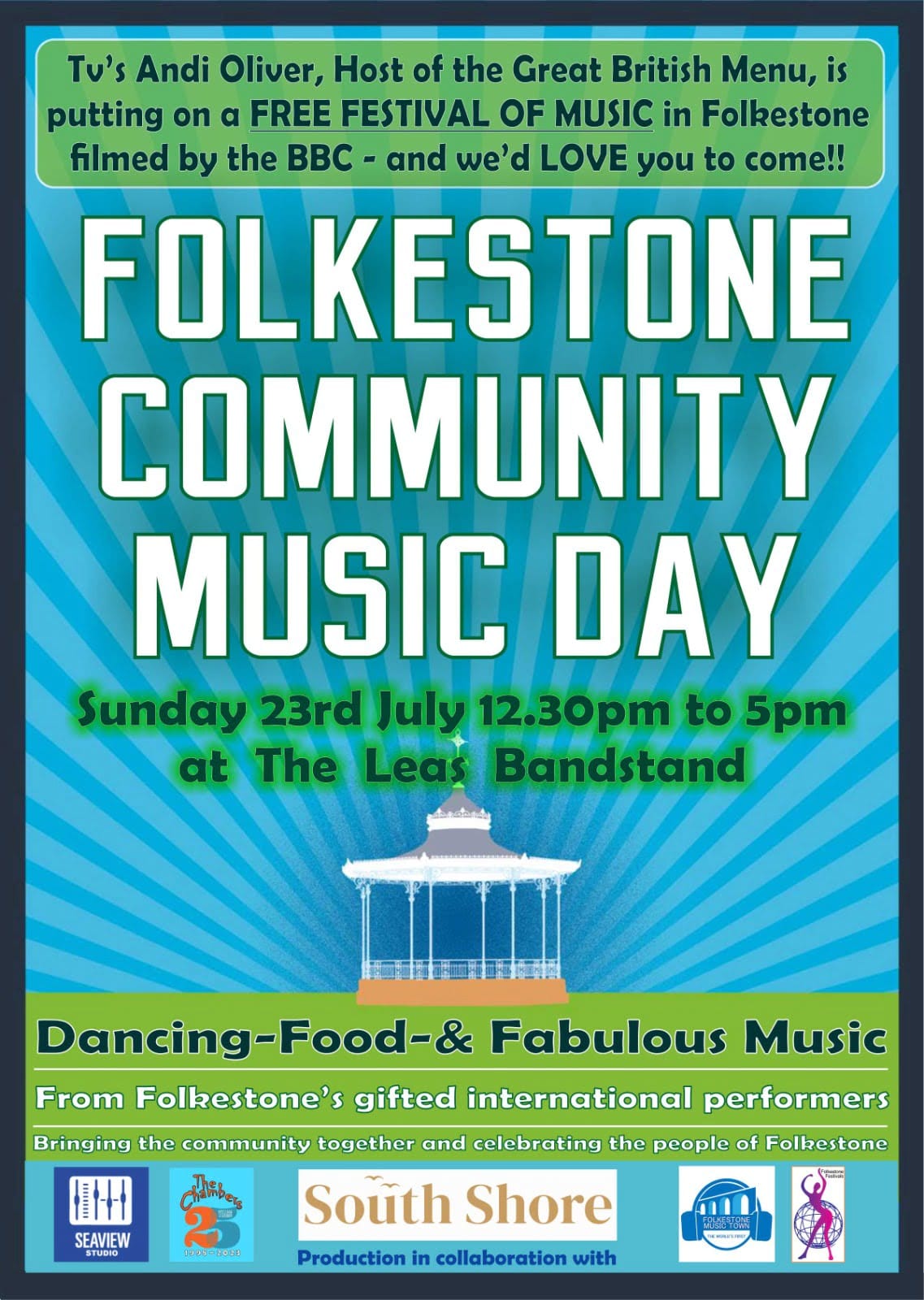 FMT News
EXCITING NEWS:- Andi Oliver, host of the Great British Menu, is putting on a free festival of music in Folkestone – filmed for the BBC
About Folkestonemusic.co.uk
As well as serving as the online "home" of Folkestone Music Town CIC, this website serves as a comprehensive gig guide for live music around Folkestone Music Town…
Whether you're planning ahead or want to know about live music in Folkestone tonight, then the information you need is right here. So many gigs, so many bands, so many bars, such little time!
Check out the Gig Guide to see what's on in Folkestone. Check out Music Venues to see where to go. Check out Bands & Artists to book gigs and shows.
If you need any information about taxis, trains, buses or car parking then click here!
There are numerous ways to support us:
About Folkestone Music Town
Folkestone is home to many musicians, singers, songwriters, bands, music producers and DJs.
With a wide and varied selection of live music venues, there are gigs and events on a regular basis to suit almost any musical taste!